Successfully manage all your contacts
From leads to customers, suppliers and partners
Keep track of all interactions with your business contacts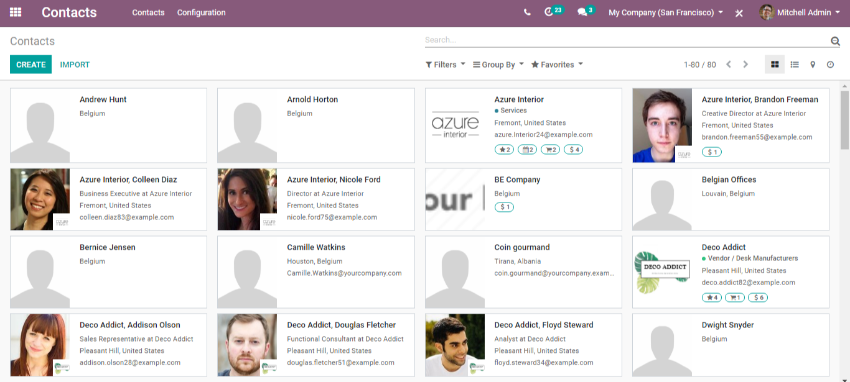 Get all the personal details you need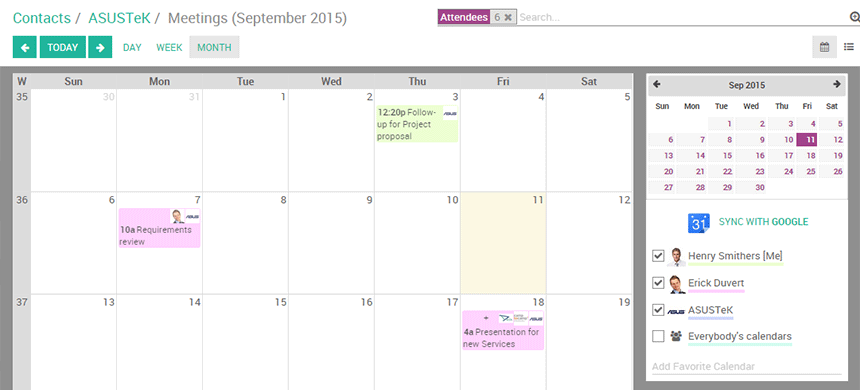 Overview all meetings at a glance
See all meetings scheduled with a contact, send invitations, add useful information and synchronize everything with Google Calendar.

Access any contact in seconds
Use powerful filters to sort the data you need. Group your contacts by any relevant field, whether the country, the activity of the company or the salesperson in charge of the account.